The difficult we do immediately.
The impossible takes a little longer.
Fabritech uses state-of-the-art technology to provide custom metal fabrication services to businesses of all sizes.
Trusted by businesses all over the United States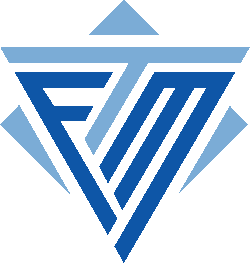 Transform Your Vision into Reality with Laser Fabrication
Raise the bar
Precision Manufacturing at its Finest
Embrace the future of manufacturing with laser fabrication, an advanced technique that guarantees unparalleled precision, efficiency, and cost-effectiveness. By leveraging state-of-the-art technology, our laser fabrication shop can create intricate designs and complex components, while significantly reducing tooling costs and production time. Say goodbye to limitations and compromise—laser fabrication empowers you to unleash your creativity and bring your innovative ideas to life.
We provide solutions for businesses and projects of all sizes.
Specialized Solutions
Explore our specialized solutions for all your metal fabrication needs. Fabritech excels in large production runs, small batch fabrication, and rapid prototyping in many materials. We combine cutting-edge technology with expertise to deliver precision and efficiency in every project.
Large Production Runs

At Fabritech, we specialize in handling large-scale production runs with precision and efficiency. Our state-of-the-art equipment, experienced team, and processes ensure that even your most complex projects are completed on time and with the highest quality. By partnering with us, you can rely on our expertise to minimize lead times, reduce costs, and streamline your manufacturing process from initial consultation to final delivery.

Small Batch Fabrication

Small businesses benefit from our metal fabrication services too. We understand the importance of balancing cost efficiency and quality. That run of small parts is likely vital to your business and reputation. With laser cutting and welding, we can create custom parts without the need for expensive tooling, making it an affordable solution for businesses of all sizes. We can serve your needs while staying within your budget using modern materials and advanced processes like robotics.

Prototyping

Innovative designs often require multiple iterations to achieve the prototype you had in mind all along. Our services enable you to test and refine your concepts without expensive tooling. With our laser metal fabrication technology, we have the ability to quickly produce accurate prototypes. This allows you to iterate on your designs more efficiently, saving time and resources in the product development process. With many other machining services available in-house, we can be the one-stop shop to bring your ideas to life.
Precision Meets Innovation in Laser Fabrication
Discover the Fabritech Advantage
With over 30 years of experience, Fabritech has seen the industry change dramatically. We have sought to strike the right balance between retaining old world values of craftsmanship and dependability while using every technological advantage to improve our processes and deliver the highest quality products to our customers.
Cutting-Edge Equipment

Our state-of-the-art machinery ensures your projects are completed with precision and efficiency. See our equipment list

Experienced Staff

Our team of professionals is dedicated to providing top-notch service and expertise for your project needs.

Quick Turnaround

We understand the importance of timely production, so we strive to complete your project as quickly as possible.

Dependable logistics

Choose from a variety of shipping options to ensure your components arrive when and where you need them.
Ready to get started?
Contact us today to discuss your project needs.
Address

375 Hamblen Ave.
Morristown, TN 37813